Love to cook Thai Food? Thai cooking is all about the ingredients and preparation. Thailand loves fresh ingredients. Thailand is one of the lucky countries in the world that has an abundance of vegetables, exotic fruits, seafood, etc.
Basic Thai cooking class, suitable for those who are starting to cook Thai food (Also known as " ชั้นเรียนทำอาหารไทยขั้นพื้นฐานเหมาะสำหรับผู้ที่เริ่มทำอาหารไทย " in the Thai Language). When you start to cook Thai food, what is the first thing they should have? 
Basically, there are 5 things you must have in your kitchen while cooking Thai food: fish sauce, light soy sauce, dark soy sauce, oyster sauce, garlic.That is it. I think 90% of the Thai food will use 2-3 of their goods while cooking.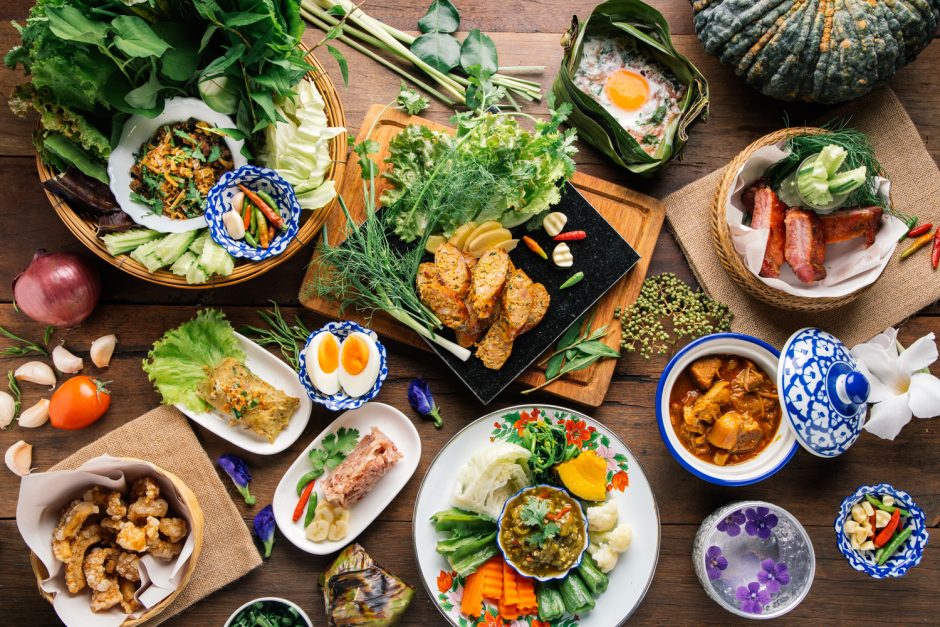 Now you know when you cook Thai food you must have these ingredients into your kitchen. Do not waste your time. Go buy it now. You can buy them 5 items at every supermarket near you. 
Thai cooking art has been putting emphasis on the harmonious blending of various ingredients, mainly because the individual ingredients may vary with the freshness and so on. Without harmony the flavors and dishes fall short.
The art of Thai cooking not only emphasizes the harmony of flavors, but also places a value on the use of color and texture in a dish.