One of the concerns that you (and your neighbors) might have when you start recording in your home is the amount of sound that goes in and out of your room.
Sound waves can pass through almost all surfaces, and you can't do much to stop that from happening. If you want to get soundproof space in your home or office, then you can visit www.yourspace.tech.
You might have noticed this phenomenon when someone with a large subwoofer in his car was driving near your house singing annoying music. (Ever noticed how other people's music is annoying while your music is never, no matter how loud you play it?)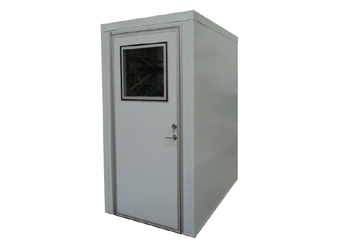 Your window is rattling, your wall is shaking, and your favorite cup flies away and breaks into thousands of pieces. Well, this is one problem with sound.
The best (and classic) way to isolate your studio space from everything around it is to build a room in a room.
If you don't have money or space to build a room indoors, the best thing you can do is try to understand what sounds are coming in and going out and dealing with them.
For example, if you live in a house or apartment with close neighbors, don't record live drums at night. You might also consider using an electronic drum or drum machine.
Another idea is to choose the room in your house or apartment that is the most remote from outside noise (for example, interior space).